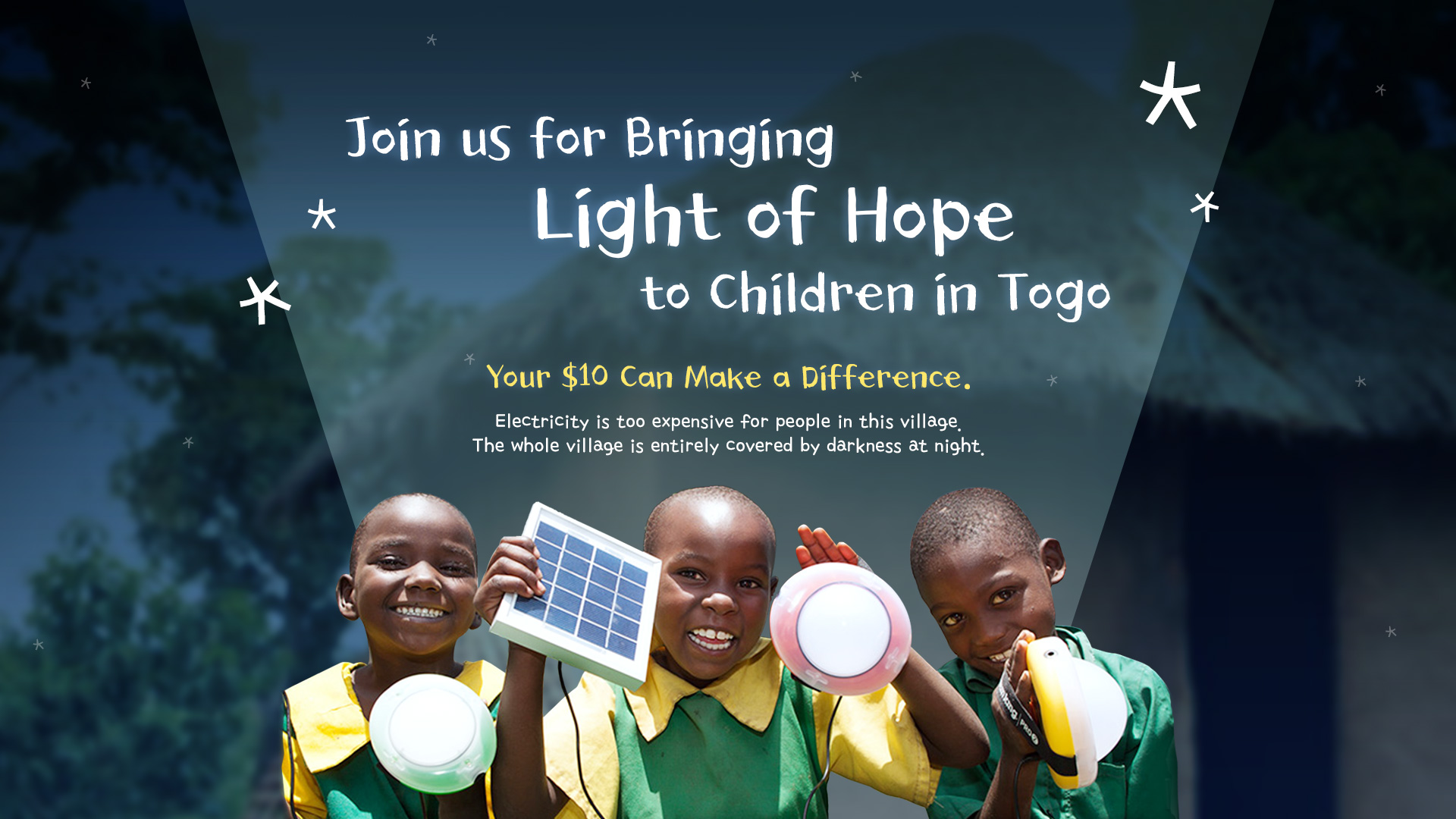 Join us for Bringing Light of Hope to Children in Togo
Your $10 Can Make a Difference.

Electricity is too expensive for people in this village.
The whole village is entirely covered by darkness at night.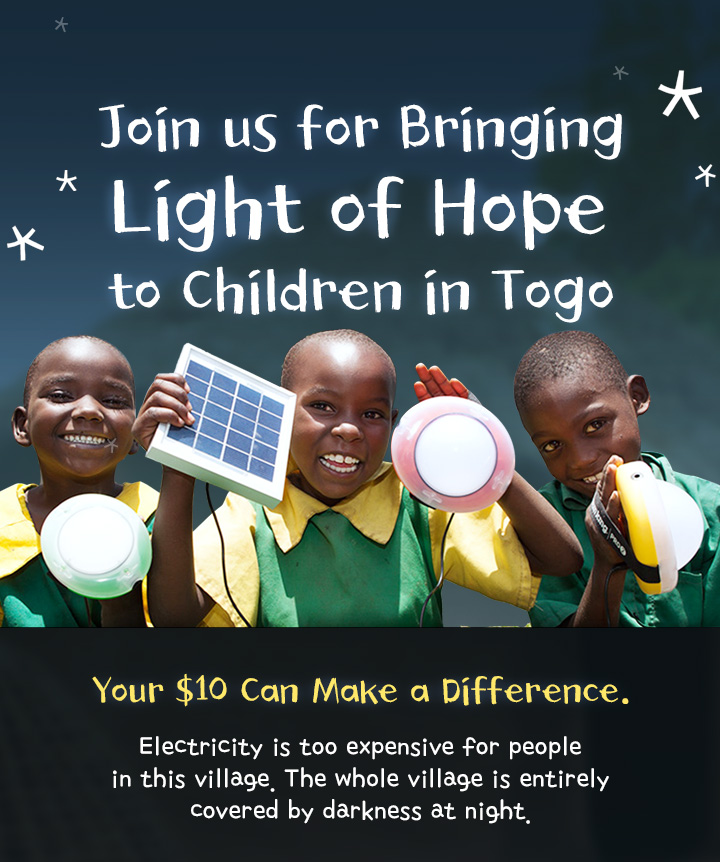 At 9 p.m. the only meal time of the day,
which the family can afford by working all day…
Without light it is hard for the family to have a meal all together.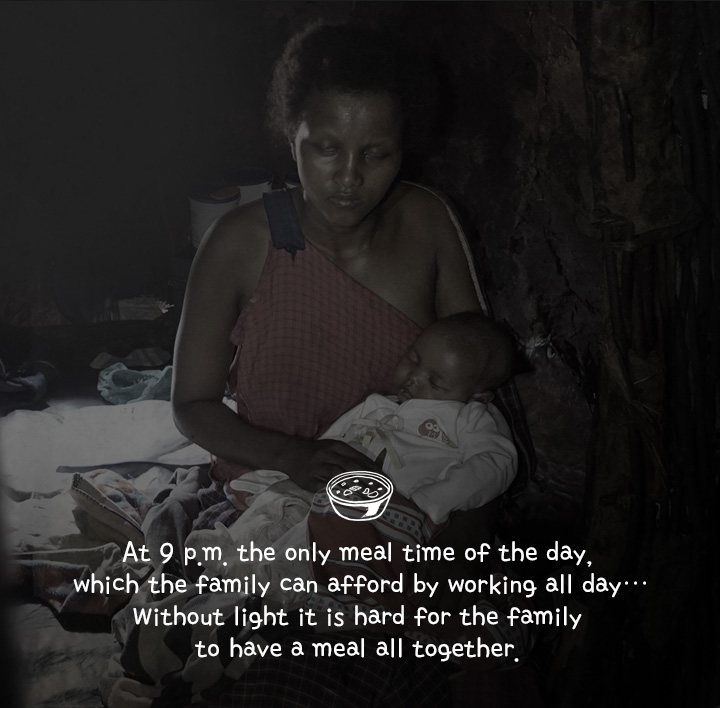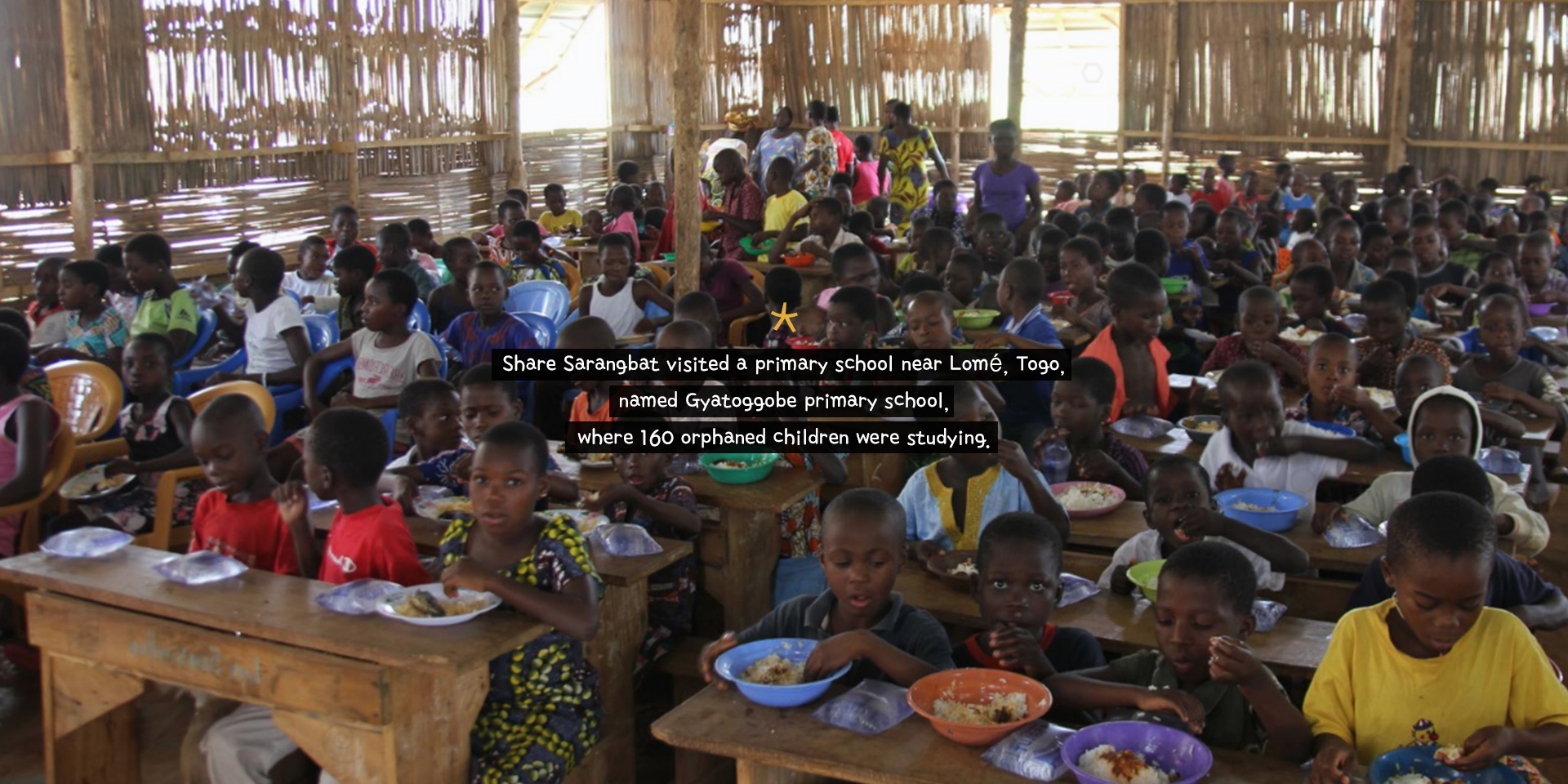 We Got Our Wings! We Need New Wings!
Share Sarangbat visited a primary school near Lomé, Togo,
named Gyatoggobe primary school,
where 160 orphaned children were studying.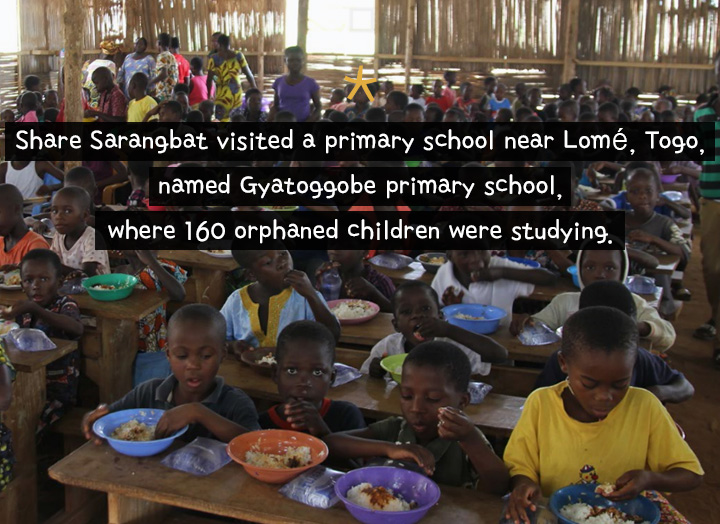 Most of these children are living with local families in the community.
Although they have no parents, their neighbors in the village take care of them with love, so they can keep up with their studying. Share Sarangbat thought of bringing light to their night life in the village.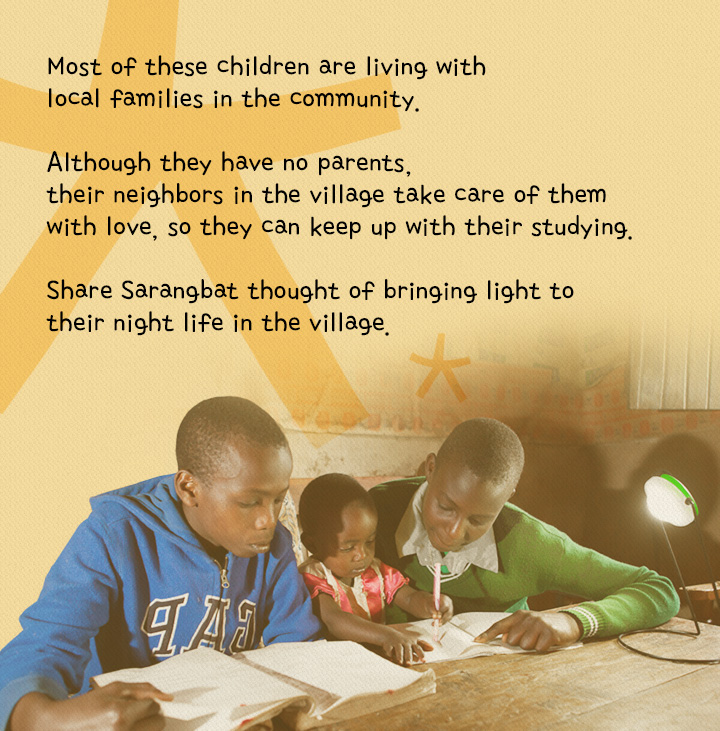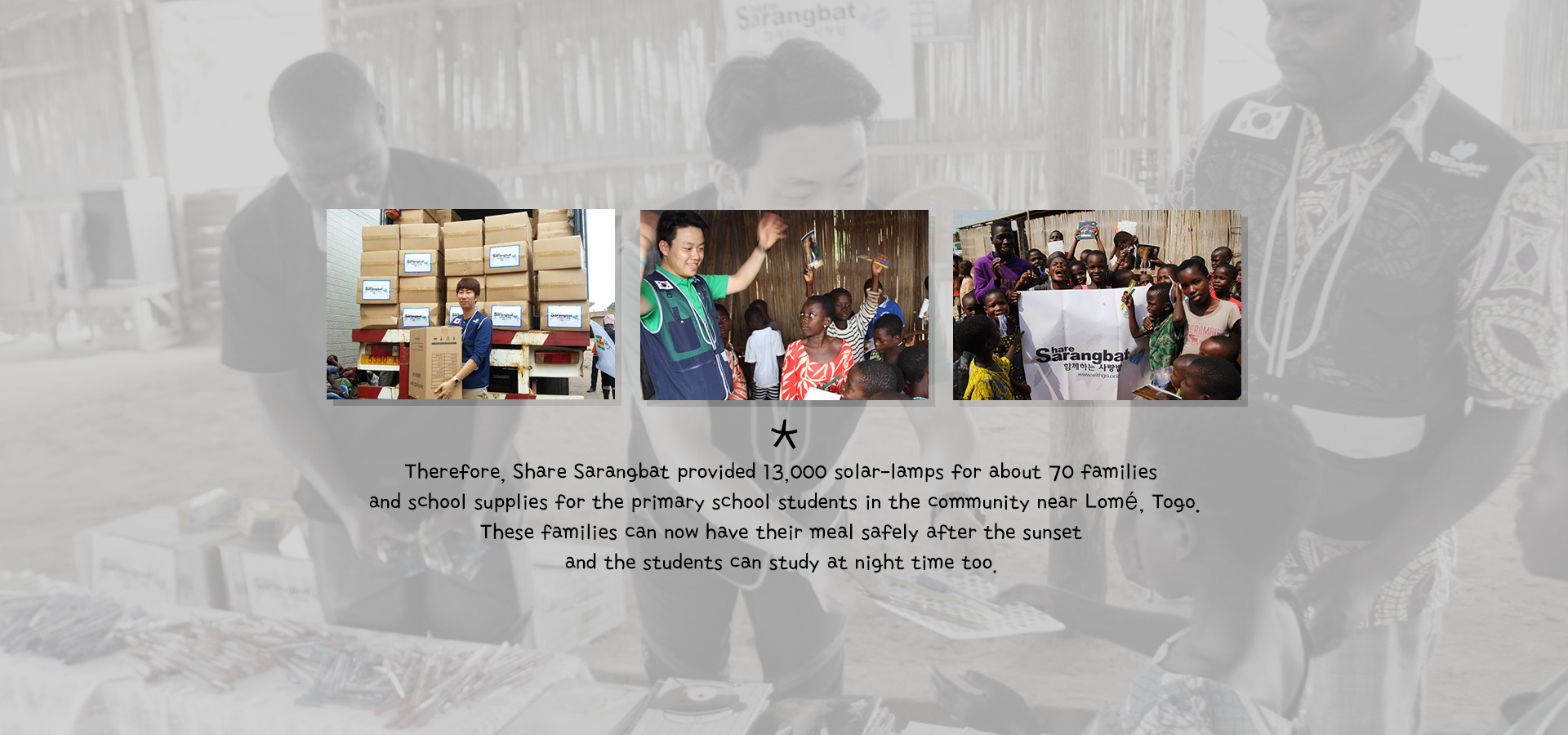 Therefore, Share Sarangbat provided 13,000 solar-lamps for about 70 families
and school supplies for the primary school students in the community near Lomé, Togo.
These families can now have their meal safely after the sunset
and the students can study at night time too.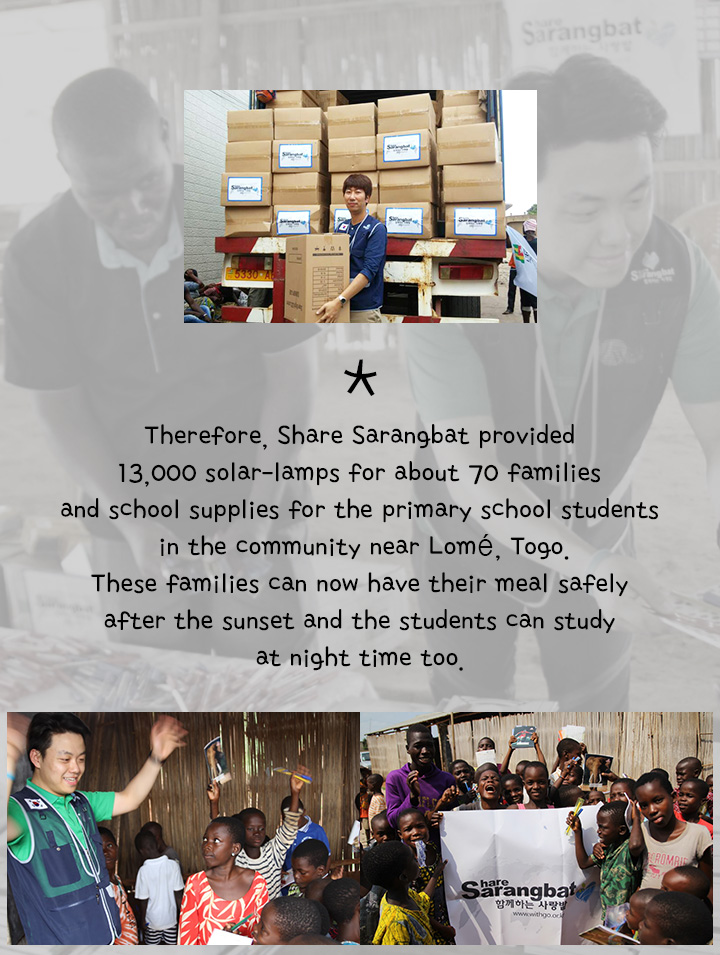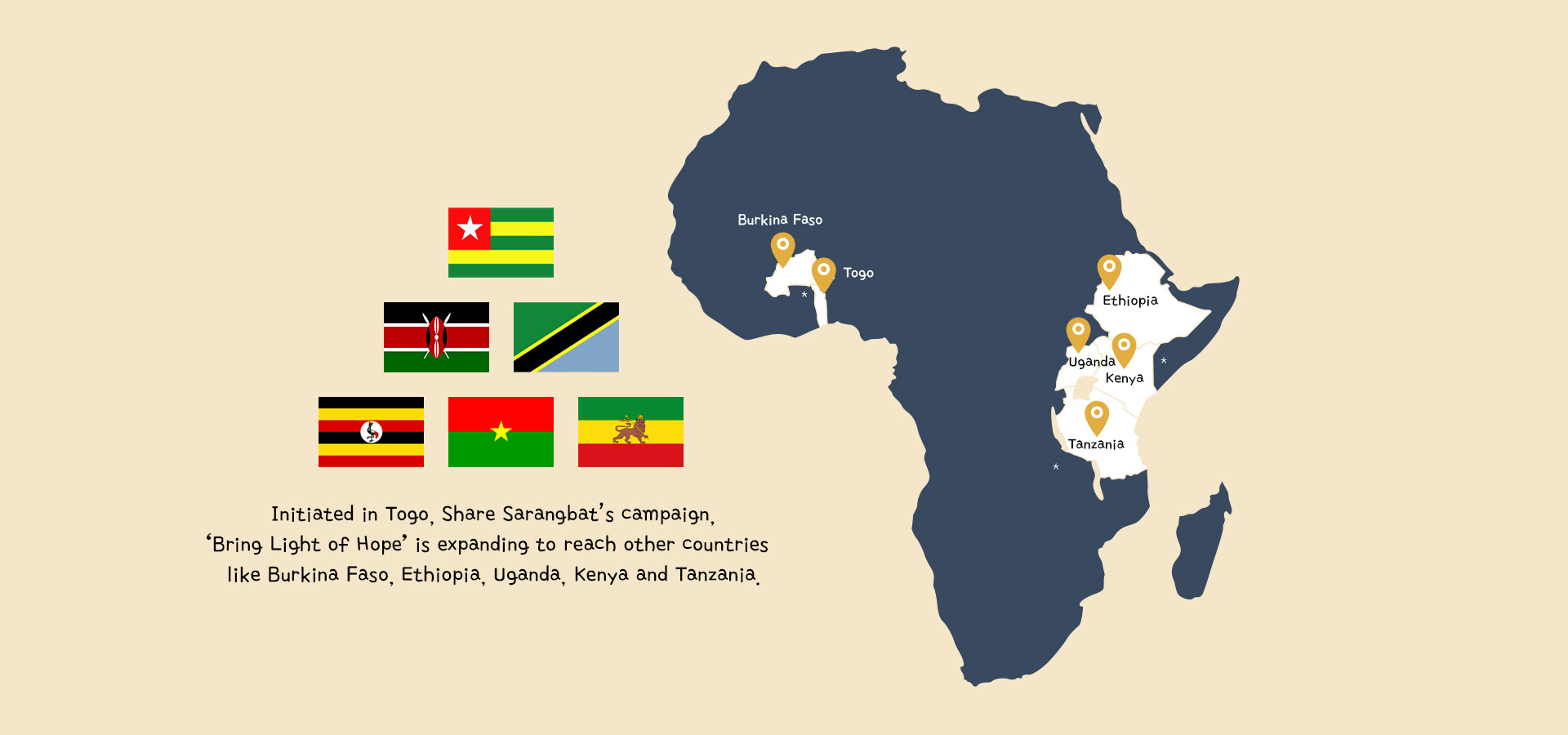 Initiated in Togo, Share Sarangbat's campaign, Bring Light of Hope is expanding to reach other countries like Burkina Faso, Ethiopia, Uganda, Kenya and Tanzania.