Stories from Share Sarangbat
If Only I could Call Mom and Dad
Date
2015.11.13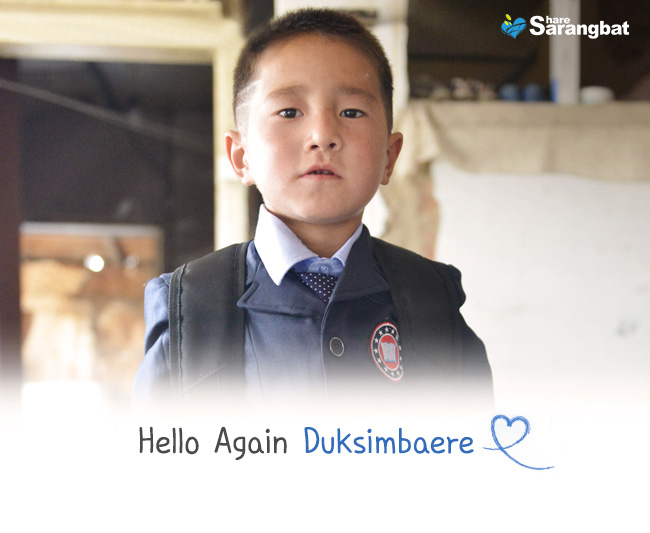 "Salute! Attention!"
Duksimbaere is a 10-year-old boy who wants to be a policeman in Mongolia. When Share Sarangbat team met Duksimbaere again this time, he saluted with a smile, wearing a dandy school uniform. He entered the school in September. Due to perforations in his mouth Duksimbaere had difficulties in pronouncing words, so he had been refused from the school.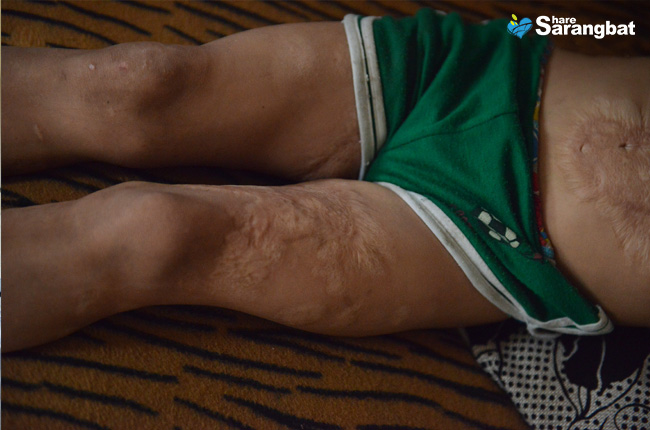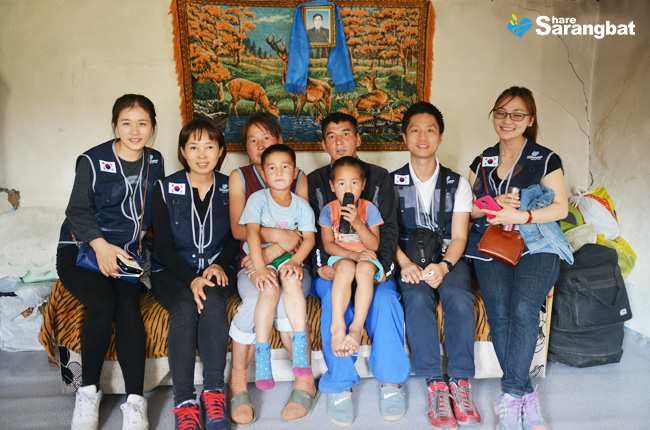 He could finally enter the school after getting a surgery by Share Sarangbat medical treatment team. The wounds under his chin have now disappeared. Duksimbaere looked much healthier now and was happily showed Share Sarangbat team his new school uniform and his school bag. However, he still has burned skin all over his body, which requires continuous treatment till his body fully grows up as an adult.
Thanks to the donation made by a lot of people Duksimbaere could be sponsored for his minimum living cost and the medical expense including medicine for his burned skin. Duksimbaere's father who lost all his fingers from frostbite sincerely expressed appreciation to donors in Korea saying he could work harder for his family selling drinks on the street. We deeply appreciate you for having continuous attention and love for Duksimbaere.